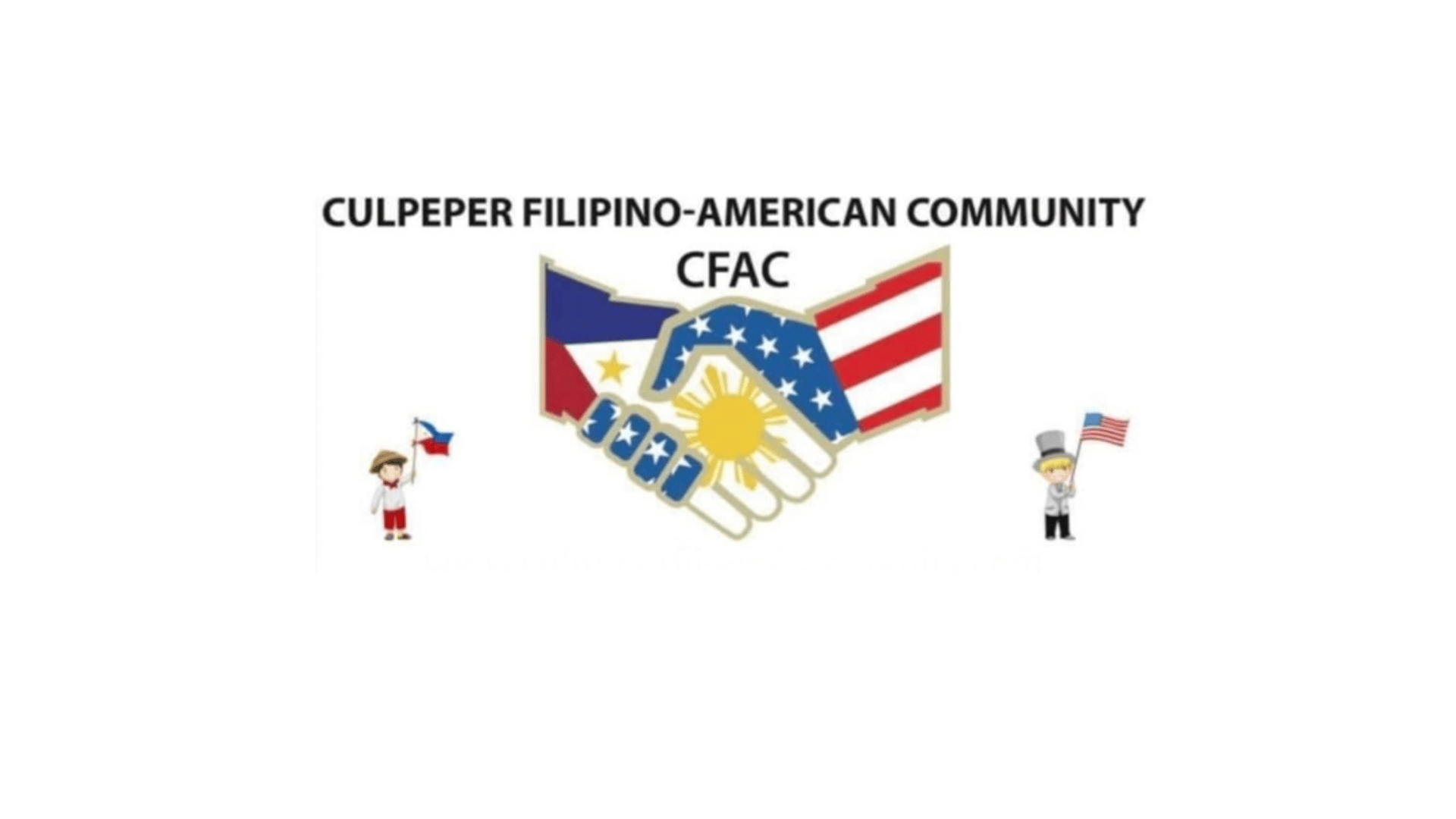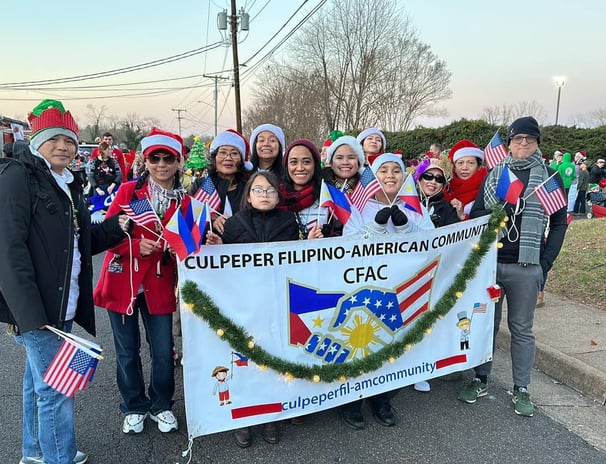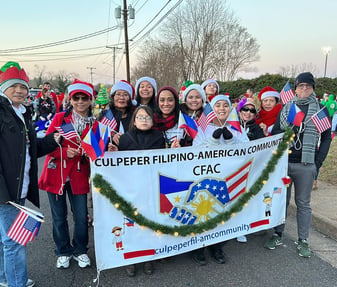 CULPEPER FILIPINO - AMERICAN COMMUNITY (CFAC)
The community was first formalized and organized on September 7, 2018. The founders, first president and first vice-president of the Culpeper Filipino-American Community group, Dhel Hargrove and Viah Fey Tejada, had started the small group of Culpeper friendship in 2014. It later grew into its present community through several potluck gatherings and holiday celebrations with fellow Filipino - American families. As one of the Filipino cultures, the spirit of the Christmas celebration remains the focal event of the year where families and friends gather for a thanksgiving celebration through a mere practice of sharing the blessings we've received that year or previously received. This tradition continued until significant Filipino - American families emerged and joined the group. It was then decided to harmonize the group relationship by creating the bylaws, Rules and Regulations, and the Vision - Mission - Objectives. The local community has noticed the relevance of sharing, friendship gatherings, involvement with the community, and preserving the Filipino - American heritage and culture. CFAC has also professionalized its organization to continue to be positive in social influences within the Culpeper community. With the creation of bylaws, the community has promulgated the Rules and Regulations to be followed by all association members in compliance with the local laws, social responsibility, and positive impact within the community.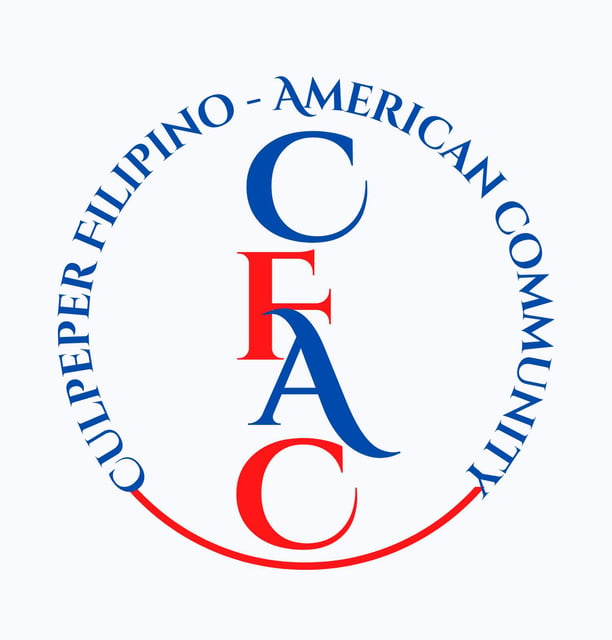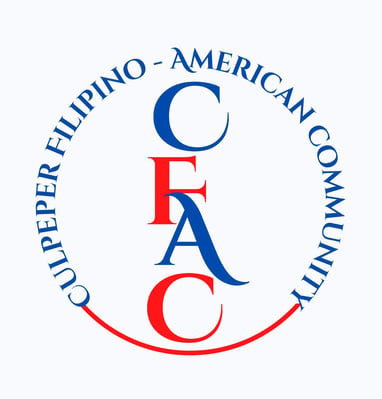 Promote Filipino - American unity and enhance Filipino culture.
Develop Filipino - American camaraderie harmoniously and prioritize family values while preserving the Filipino culture.
Community Services & Charity

The Culpeper Filipino - American Community aims to get more involved and serve our local community to the utmost of our capabilities and resources.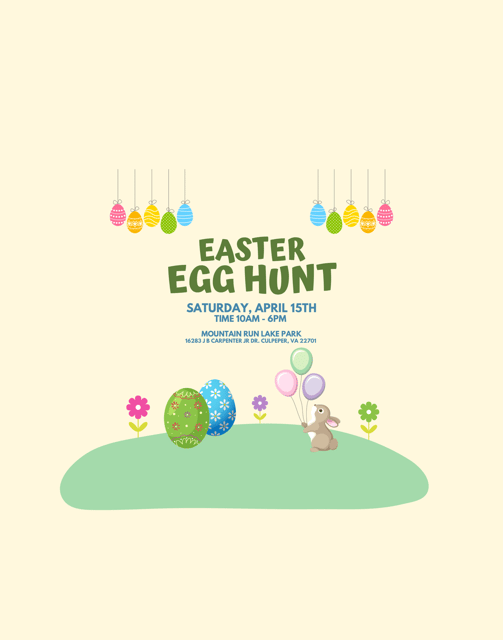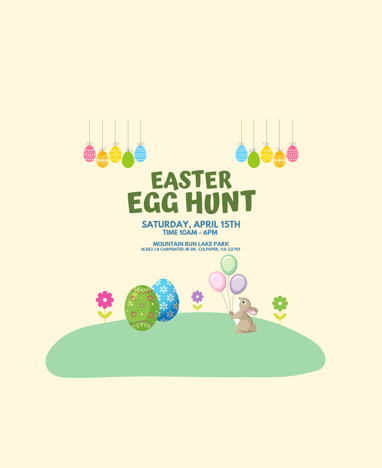 Happy Easter Beautiful People! Don't forget CFAC's Annual Easter Egg Hunt is on April 15th, 2023 at Mountain Run Lake Park. Come out and join us with your entire family for a fun-filled day! And oh! Don't forget to bring your kids's Easter baskets and their plastic Easter eggs with some candies inside!

Our annual membership fee is due every first month of the beginning of each year. CFAC encourages you to renew your membership. The membership fee remains $20.00 per family for the entire year.
Join the CFAC community, and together let's make a difference.
Follow our official Facebook page
Request to join Facebook group
You can also donate to support the CFAC's causes.